Cradlepoint Temporary Networks

Establish an Instant Network — Anytime, Anywhere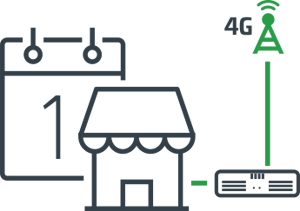 Day-1 Internet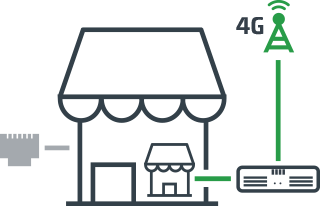 Store-within-a-Store & Bring Your Own Network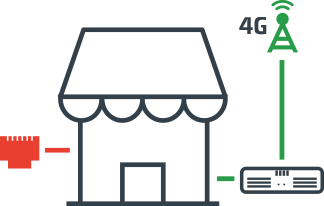 Locations Without Wired Access
Solution Benefits:
Easily configured & managed: Cradlepoint's solutions for temporary networks can be configured and deployed in minutes — reducing complexity and saving valuable IT man-hours.
Exceptional security made easy: Cradlepoint NetCloud's robust security features and applications including software-defined VPN provide cost-efficient peace of mind regarding POS, customer WiFi, and more.
Remotely managed firmware upgrades: Updates and security patches can be pushed out to all locations simultaneously through Enterprise Cloud Manager, a component of Cradlepoint NetCloud.
Speed-to-deployment: "Zero-touch" configuration at installation and instant access to 4G LTE connectivity expedites speed-to-deployment — making it easier to meet robust opening-day deadlines.
Cradlepoint Solutions for Temporary Networks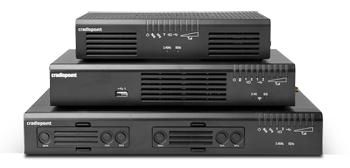 AER Series Routers
Cradlepoint's software-defined AER Series allows organizations to deploy temporary networks in minutes, with constant connectivity and best-in-breed security.
AER3100 Series
AER2100 Series
AER1600 Series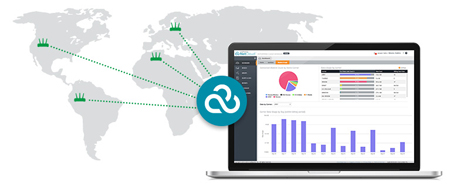 Cradlepoint NetCloud
Rapidly deploy and manage networks at geographically distributed locations with Enterprise Cloud Manager, Cradlepoint's network management and application solution within the Cradlepoint NetCloud platform.