Cradlepoint Branch Networks

Wired or Wireless — Anytime, Anywhere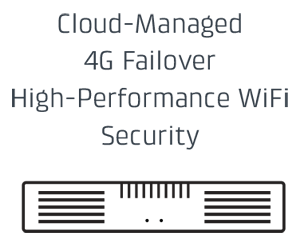 Edge Routing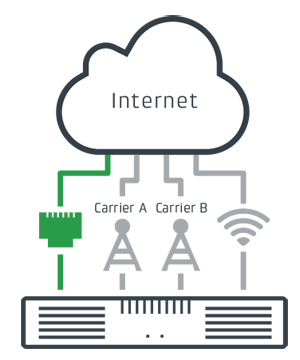 WAN Diversity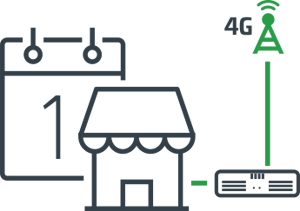 Day-1 Internet
Solution Benefits:
Day-1 Internet: No more waiting for ISP or wired lines for location openings. With Cradlepoint's primary network solutions with all-in-one capabilities, have your essential Internet access from day-1 — or day minus-3.
Multiple-network interoperability: Cradlepoint primary network solutions are designed to work with virtually any wireless network without any special configuration or other setup requirements.
WAN Diversity: Pairing wireless, multi-carrier and wired connectivity as a primary and failover connection provides distributed enterprises with the intelligence they need to develop strategies for WAN optimization to manage performance, reliability, and costs.
Enterprise-class security: Cradlepoint's sophisticated security protocols are purpose-built for PCI Compliance, which is required for credit card processing applications.
Cost savings: Reduce hardware at Edge locations with Cradlepoint's all-in-one, intelligent networking solutions. This reduces complexity, man-hours, and total cost of network ownership.
Cradlepoint Solutions for Branch Networking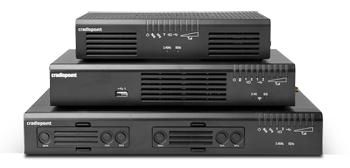 AER Series Routers
Connect confidently at the Network's Edge with the Cradlepoint AER, the cloud-managed Advanced Edge Routing platform that supports both wired and LTE wireless.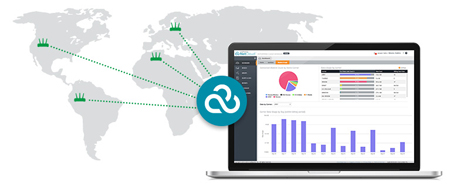 Cradlepoint NetCloud
Rapidly deploy and manage networks at geographically distributed locations with Enterprise Cloud Manager, Cradlepoint's network management and application solution within the Cradlepoint NetCloud platform.