Cradlepoint M2M & IoT

The Most Reliable Networking Solutions for M2M-IoT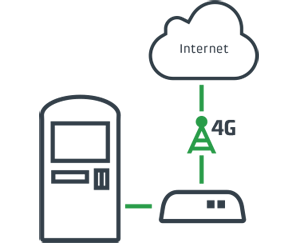 Kiosks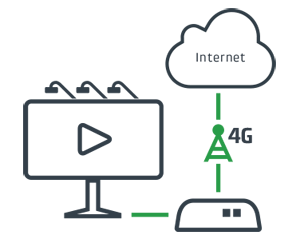 Digital Signage & Video Streaming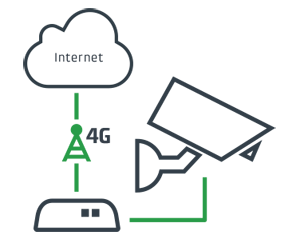 Control & Monitoring
Solution Benefits:
Compact form factor: Cradlepoint's M2M-IoT solutions are designed to minimize hardware size, making it ideal for kiosks, digital signage, and applications where space is limited.
Reliable and secure: Cradlepoint's sophisticated security protocols are purpose-built for PCI Compliance, which is required for credit card processing applications.
Monitor devices remotely: With Cradlepoint's network management and application platform, rapidly deploy and dynamically manage M2M-IoT solutions with zero-touch configuration, real-time monitoring and device management, and analytics.
Flexibility and scalability: Cradlepoint solutions work with any carrier's LTE network, without any special configuration or setup requirements. Cradlepoint supports LTE as well as WiFi as WAN.
Cradlepoint Solutions for Temporary Networks

COR Routers
Cradlepoint's COR series provides off-the-shelf ease of use coupled with industry-leading reliability and scalability for M2M environments.
COR IBR900 Series
COR IBR600B Series
COR IBR600C Series
COR IBR600 Series
COR IBR350 Series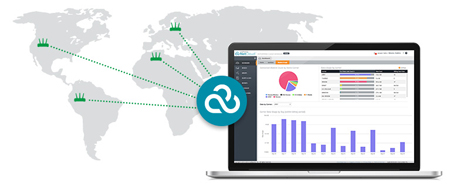 Cradlepoint NetCloud
Rapidly deploy and manage networks at geographically distributed locations with Enterprise Cloud Manager, Cradlepoint's network management and application solution within the Cradlepoint NetCloud platform.