Cradlepoint Failover & Out-of-Band Management

"Four-Nines" Network Reliability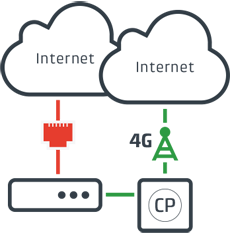 Overlay Failover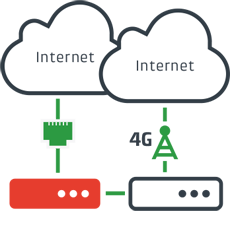 Multi-WAN Failover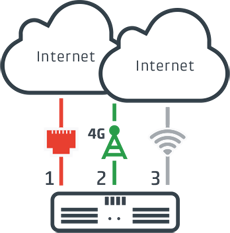 Router + LTE Failover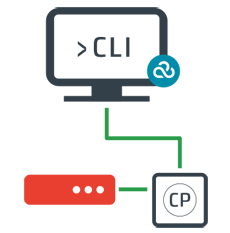 Out-of-Band Management
Solution Benefits:
Enterprise-class reliability: The cost of T1 reliability is out of reach for many distributed businesses, but a small investment in failover solutions to augment DSL or Cable Internet to the level of T1 coverage is not.
Never say "no" to a sale: Protect your Point-of-Sale system by using WAN Diversity for maximum uptime and revenue for peak-selling seasons.
Virtual Router Redundancy Protocol (VRRP): A layer 3 protocol that provides automatic default gateway selections on an IP network.
Out-of-Band-Management: Via either the console port or through the cloud provides a value-added layer to any failover solution. A secondary path to devices at remote locations when the primary network goes down means minimized disruption and downtime.
Cradlepoint Solutions for Failover & OOBM Applications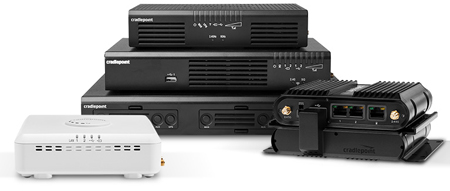 Failover Routers
Utilize overlay, primary router multi-WAN, or router plus LTE failover solutions for 24/7 network uptime.
AER3100 Series
AER2100 Series
AER1600 Series
ARC CBA850 Series
COR IBR1100 Series + Dual-Modem Dock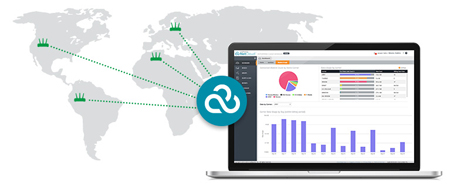 Cradlepoint NetCloud
Rapidly deploy and manage networks at geographically distributed locations with Enterprise Cloud Manager, Cradlepoint's network management and application solution within the Cradlepoint NetCloud platform.