Cradlepoint Parallel Networks

Security That is Easy to Deploy & Manage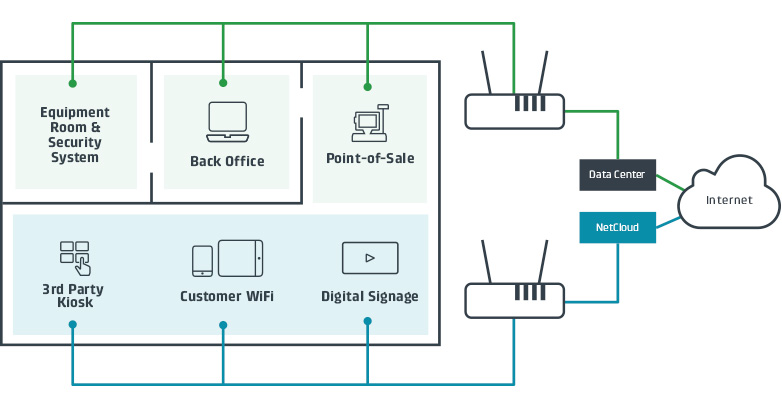 Solution Benefits:
Save time: Save IT resources by saving time, expertise, and money spent managing monolithic networks.
Decrease PCI scope: Minimize IT effort required to maintain PCI Compliance.
Mitigate security risks: If an employee device or third party network is compromised, there is no risk the attackers could pivot to other servers or networks, including those that hold sensitive data.
Reduce soft costs: Parallel Networking often reduces an enterprise's soft costs, including the need for complex network configurations that are subject to human error, more complicated PCI Compliance audits, and the general quality of service (QoS) setting for specific applications.
Cradlepoint Solutions for Parallel Networks — Implementing Air-Gapped Networks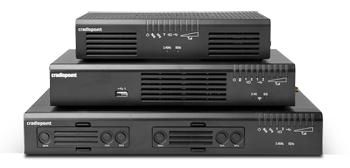 AER Series Routers
Connect confidently at the Network's Edge with the Cradlepoint AER, the cloud-managed Advanced Edge Routing platform that supports both wired and LTE wireless for robust Parallel Networks.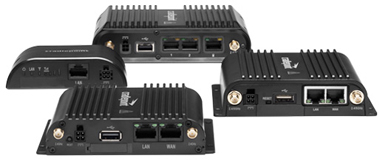 COR Series Routers
Cradlepoint's COR series provides off-the-shelf ease of use coupled with industry-leading reliability and scalability for Parallel Networks.

Cradlepoint NetCloud
Rapidly deploy and manage networks at geographically distributed locations with Enterprise Cloud Manager, Cradlepoint's network management and application solution within the Cradlepoint NetCloud platform.