Cradlepoint IBR600C Series Router

Semi-ruggedized router with GPS and public safety support for mission-critical IoT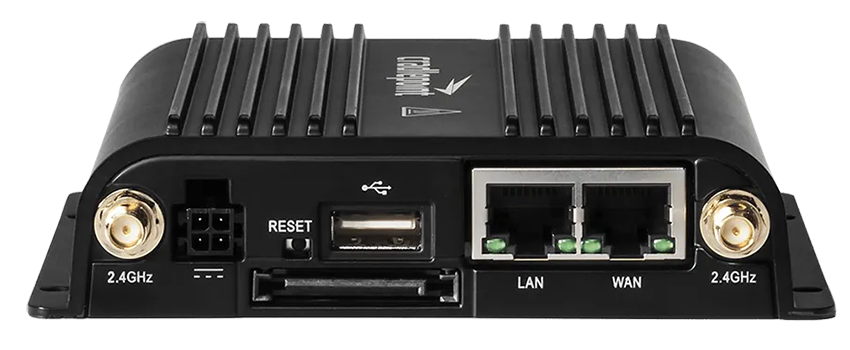 Cradlepoint Products
NetCloud IBR600C Package
NetCloud IoT Essentials Plan, Advanced Plan, and IBR600C Router with Wi-Fi (150 Mbps modem), 3 years
#TBA3-600C150M-NN
Our Price: $785.00
NetCloud IoT Essentials Plan, Advanced Plan, and IBR600C Router with Wi-Fi (150 Mbps modem), 5 years
#TBA5-600C150M-NN
Our Price: $991.00
NetCloud IoT Essentials Plan, Advanced Plan, and IBR650C Router no Wi-Fi (150 Mbps modem), 3 years
#TBA3-650C150M-NN
Our Price: $728.00
NetCloud IoT Essentials Plan, Advanced Plan, and IBR650C Router no Wi-Fi (150 Mbps modem), 5 years
#TBA5-650C150M-NN
Our Price: $934.00
Click here to jump to more pricing!
Overview:
The purpose-built router
Cradlepoint endpoints provide industry-leading, LTE connectivity as well as Ethernet and Wi-Fi. These purpose-built endpoints are sold with a subscription to NetCloud Service for IoT for streamlined configuration and continuous cloud, modem, and router software feature enhancements.
The Cradlepoint IBR600C Series Router for IoT networks is a semi-ruggedized, cloud-managed LTE router, built for IoT and M2M applications. They provide a resilent, LTE connection ideal for use in high-availability, portable, or fixed uses. The IBR600C Series is available with IoT NetCloud Service Plans, which provide features optimized for each unique deployment.

Passthrough Throughput:
75 Mbps

WAN Connectivity:
4G Cat 4, GbE

LAN Connectivity:
Wi-Fi 4, GbE

Management:
NetCloud
Notable Features
Define policies through centralized, cloud-based management for easy deployment at scale.
Gain fast, reliable connectivity with an embedded Cat 4 modem with dual SIM support.
Expand working radius and IoT connectivity with secure, enterprise class Wi-Fi.
Provide a semi-ruggedized, portable solution capable of enduring harsh environments.
Utilize Configurable GPIO ports and NetCloud Integrations for IoT applications.
Customize and extend NetCloud Service functionality with NetCloud SDK and API.
Integrate into an existing network with standards-based, VPN tunnel support and purpose-built IoT segmentation with NetCloud Perimiter.
Semi-Ruggedized IoT Solution
When coupled with the NetCloud IoT service plan, the IBR600C router provides a compact semi-ruggedized 4G LTE router solution for connecting and protecting IoT devices at scale. It is ideal for use in high-availability portable or fixed applications such as surveillance cameras, digital signs, oil and gas monitoring, and parallel networking. With an extensive list of features, it can be confidently deployed in the field, in buildings, or in embedded systems to deliver complete visibility, security, and control of connected devices anywhere.
Robust Cloud Managed IoT Solution
For organizations requiring robust connectivity for IoT networks — with installed routers numbering from hundreds to many thousands — Cradlepoint's NetCloud Service for IoT with the IBR600C router provides a comprehensive cloud managed network solution. When coupled with advanced IoT features, it provides troubleshooting and diagnostics with in-band and out-of-band management, extensive analytics and insights, and extensibility and integrations such as Microsoft Azure IoT Central. Cradlepoint's NetCloud-managed IoT endpoints can be rapidly deployed and easily scaled to accommodate the diverse requirements of organizations.
Performance
---
Stateful Firewall Throughput:
75 Mbps
NetCloud Perimeter Throughput:
15 Mbps
IPSec VPN Throughput:
10 Mbps
Concurrent VPN Tunnels:
2
Concurrent Sessions (TCP):
16,000
Performance testing was conducted based on requirements as defined in RFC2544 using fixed-frame 1518 byte packets. Throughput results reflect unidirectional UDP traffic with less than 1% packet loss as tested with wired connections.
Results do not reflect performance of the cellular wireless operator networks.
Features and Benefits:
Key Software Capabilities
Cradlepoint NetCloud Service for the IBR600C Series Router includes the appropriate router software with powerful cloud management features for managing IoT at scale. The NetCloud Service includes cloud-based management for optimizing routing, VPN, SD-WAN, and security capabilities. The cloud capabilities include defining and applying policies, at-a-glance status insights, reports, troubleshooting, and analytics dashboards. The service includes a warranty for as long as there is an active subscription on the router, online training, live and online support, and all software and firmware updates.
Router Services
Next generation hardware provides local processing power to handle demanding, router-delivered services, such as support for VPN tunneling encryption including DMVPN, IPsec, GRE, and other tunneling technologies.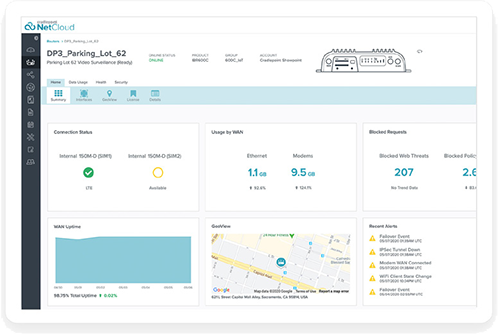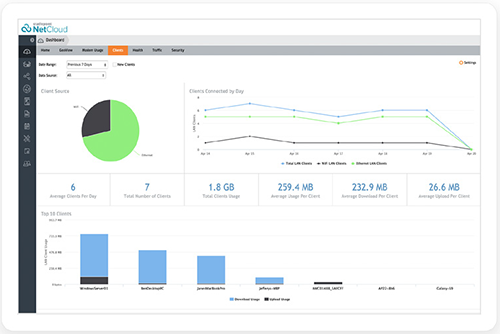 Cloud Services
NetCloud Manager delivers true, zero-touch deployment with the ability to define and deliver policy across entire groups of endpoints. Users can create a cloud-orchestrated hub and spoke VPN network and gain insights and analytics required for rapid troubleshooting and diagnostic workflows.
Security Services
NetCloud Service includes security features and options to optimize the IBR600C Series Router to meet the evolving security needs of IoT. The service includes a stateful zone-based firewall, an authenticated wireless connection that is fully isolated from the surrounding networks, and the ability to add content filtering with Zscaler.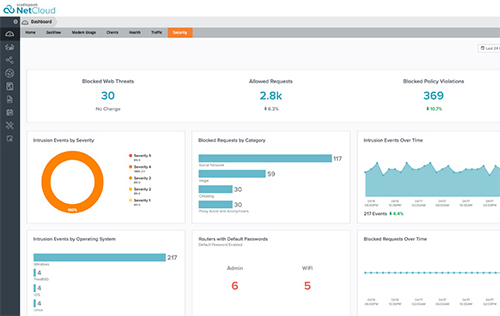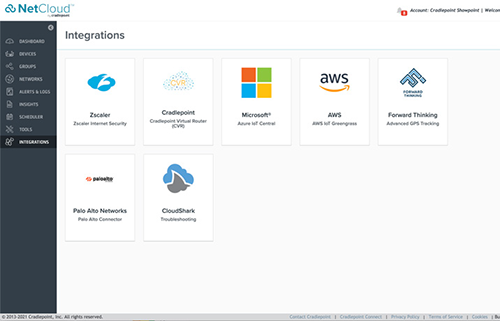 Extensibility and Integrations
NetCloud Service and the IBR600C Series Router can access network data that third-party applications need to provide higher levels of insights and control. Leverage pre-built connections to partner applications or create custom connections across a variety of use cases using the NetCloud Container Orchestrator, NetCloud SDK, or NetCloud API.
Specifications:
IBR600C Router Specifications

Category

IoT

Cloud Management

Yes

Wireless Connectivity

LTE

5G Status

No

Form Factor

Metal

Ethernet Ports

1 x GbE (LAN/WAN switchable)
1 x FE (LAN/WAN switchable)

USB Ports

1

Serial Ports

0

Dual-Modem Support

Yes with COR Extensibility Dock

Network Operator Standards

PTCRB (U.S.), GCF (global)

Network Operator Certifications

AT&T, Verizon

Regions

North America, Latin America, Europe, Africa & Middle East, Asia-Pacific

Public Safety Networks

FirstNet Ready™, Verizon Frontline

Firewall Throughput

75 Mbps

VPN Tunnel Count

5

Wi-Fi

802.11 b/g/n (Wi-Fi 4)

GNSS/GPS

1 x SMA GNSS antenna connector

PoE

No

Operating Temperature

-20 °C to 60 °C (-4 °F to 140 °F)

Size

118 x 113.5 x 29.3 mm (4.6 x 4.5 x 1.2 in)

Weight

400 g (14 oz)
Enterprise-Class Modem Specifications
Specification
150M-D (NORTH AMERICA)
Technology
LTE Cat 4 (3GPP Rel. 11), DC-HSPA+

Dual SIM slots, 2FF form factor
SIM-based auto-carrier selection

Fallback
WCDMA/UMTS/HSPA+
Carrier Aggregation
N/A
Peak Downlink Rates
LTE: 150 Mbps
WCDMA: 42.2 Mbpas
Peak Uplink Rates
LTE 50 Mbps
WCDMA: 5.76 Mbps
MIMO
2x2 MIMO
QAM
Up to 16
LTE Bands
LTE FDD

B2, B4, B5, B12, B13, B14, B66, B71

WCDMA Bands
B2, B4, B5
Power
LTE 23 dBm ± 1, DC-HSPA+ 23 dBm ± 1 (typical conducted)
Antennas
SMA female connectors, external 600 MHz - 6 GHz cellular paddle antennas (Qty 2, included)
GNSS/GPS
Passive GNSS

GPS, GLONASS, BeiDou, Galileo

SMS
Yes
Regulatory
FCC (U.S.), IC (Canada)
Network Operator Standards
PTCRB (U.S., Canada)
Network Operator Certifications
AT&T, Verizon*
Public Safety Network Certifications
FirstNet Ready™
Private Cellular Network
N/A
* Cellular carriers and operators throughout the world may only require telecom industry certifications, like PTCRB or GCF, to operate on their network. Some carriers require additional testing and approval, beyond telecom certifications, to operate on their network. A carrier listed in the approvals section means Cradlepoint completed additional testing and acquired technical approval for that given carrier. Any carrier not listed may not require additional testing or approval beyond telecom industry certifications to operate on their network.
Pricing Note:
Pricing and product availability subject to change without notice.
Cradlepoint Products
NetCloud IBR600C Package
NetCloud IoT Essentials Plan, Advanced Plan, and IBR600C Router with Wi-Fi (150 Mbps modem), 3 years
#TBA3-600C150M-NN
Our Price: $785.00
NetCloud IoT Essentials Plan, Advanced Plan, and IBR600C Router with Wi-Fi (150 Mbps modem), 5 years
#TBA5-600C150M-NN
Our Price: $991.00
NetCloud IoT Essentials Plan, Advanced Plan, and IBR650C Router no Wi-Fi (150 Mbps modem), 3 years
#TBA3-650C150M-NN
Our Price: $728.00
NetCloud IoT Essentials Plan, Advanced Plan, and IBR650C Router no Wi-Fi (150 Mbps modem), 5 years
#TBA5-650C150M-NN
Our Price: $934.00
NetCloud IoT Essentials Plan and IBR600C Router with Wi-Fi (150 Mbps modem), 3 years
#TB3-600C150M-NNN
Our Price: $580.00
NetCloud IoT Essentials Plan and IBR600C Router with Wi-Fi (150 Mbps modem), 5 years
#TB5-600C150M-NNN
Our Price: $649.00
NetCloud IoT Essentials Plan and IBR650C Router no Wi-Fi (150 Mbps modem), 3 years
#TB3-650C150M-N0N
Our Price: $523.00
NetCloud IoT Essentials Plan and IBR650C Router no Wi-Fi (150 Mbps modem), 5 years
#TB5-650C150M-N0N
Our Price: $592.00
NetCloud IoT Advanced Plan
NetCloud IoT Advanced Plan- 1 year
#TB1-NCADV
Our Price: $71.00
NetCloud IoT Advanced Plan- 3 years
#TB3-NCADV
Our Price: $213.00
NetCloud IoT Advanced Plan- 5 years
#TB5-NCADV
Our Price: $355.00
NetCloud IoT Plan- Renewal
NetCloud IoT Essentials Plan Renewal - 1 year
#TA1-NCESS-R
Our Price: $42.00
NetCloud IoT Advanced Plan Renewal - 1 year
#TB1-NCADV-R
Our Price: $71.00
NetCloud IoT Advanced Plan Renewal - 3 years
#TB3-NCADV-R
Our Price: $213.00
NetCloud IoT Advanced Plan Renewal - 5 years
#TB5-NCADV-R
Our Price: $355.00
NetCloud IoT Essentials and Advanced Plans Renewal - 1 year
#TBA1-NCEA-R
Our Price: $156.00
NetCloud IoT Essentials and Advanced Plans Renewal - 3 years
#TBA3-NCEA-R
Our Price: $468.00
NetCloud IoT Essentials and Advanced Plans Renewal - 5 years
#TBA5-NCEA-R
Our Price: $780.00