Cradlepoint CR4250 Series Router

5G-ready router for mid-sized branches with higher performance needs
Cradlepoint Products
NetCloud Branch Performance Essential Plan + Router
NetCloud Branch Performance Essentials Plan and CR4250 router with POE, 1 year
#BD1-425P-00N
Our Price: $1,899.00
NetCloud Branch Performance Essentials Plan and CR4250 router with POE, 3 years
#BD3-425P-00N
Our Price: $2,529.00
NetCloud Branch Performance Essentials Plan and CR4250 router with POE, 5 years
#BD5-425P-00N
Our Price: $3,159.00
Click here to jump to more pricing!
Overview:
The purpose-built router
The Cradlepoint CR4250 Branch Performance Router is designed for mid-sized branches and businesses with expanded performance and connectivity needs. It intelligently manages WAN onnectivity for a highly available "connected experience" at the edge. With the CR4250 router's high-performance processor, available 8-port PoE, and dual SFP+ ports, the CR4250 offers flexible WAN deployment for mediumsized branch offices and businesses. When combined with a Cradlepoint LTE or 5G adapter, the CR4250 solution offers single-pane-of-glass management for the entire branch site.
Notable Features
High-performance processor to easily handle branch workloads while providing advanced features
PoE+ Gigabit Ethernet ports and 2 SFP+ ports supporting up to 10 Gbps
Cloud management for router and optional Cradlepoint LTE or 5G adapters
Application-aware traffic analytics, firewall, and QoS
Intelligent SD-WAN to ensure optimal application performance and uptime
Unified edge security for secure Internet access and protection for on-site users and devices
Advanced IoT support to securely connect branch IoT devices
Pair with a Cradlepoint adapter in "captive modem mode" to provide virtual single-endpoint deployment, monitoring, and control
Performance
---
Stateful Firewall Throughput:
2.1 Gbps
Application Aware Services & Analytics:
1.0 Gbps
IPsec VPN Throughput:
800 Mbps
Concurrent VPN Tunnels:
4001
Concurrent Sessions (TCP):
1,000,000
Typical Client Count:
300
Note:
Concurrent VPN tunnels values are 100 with an Essentials license and 400 with an Advanced license.
Features/ Capabilities:
Key Software Capabilities
The NetCloud Service provides everything needed to unlock the power of LTE at the network edge and connect devices to critical applications and services. It enables customers to build and manage wireless WANs with complete lifecycle management, true zero-touch deployment, robust security, and foundational SD-WAN traffic management for optimal application performance and reliability. The service includes a warranty for as long as an active subscription on the router, online training, live and online support, and all software and firmware updates.
Router Services
Next generation hardware provides local processing power to handle demanding router-delivered services, such as support for VPN tunneling encryption that includes DMVPN, IPsec, GRE, and other tunneling technologies.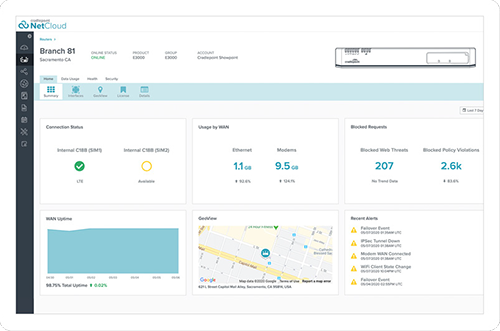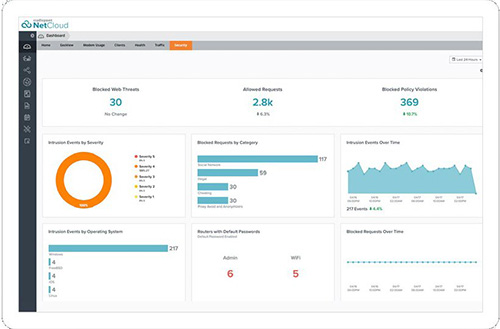 Security Services
NetCloud Service includes security features and options to optimize the CR4250 router to meet the evolving security needs of distributed environments. The service includes stateful zone-based firewall enhancement capability to Application Aware Traffic Steering with the Advanced package.
Connection Manager
Connection Manager provides the ability to manage all WAN connections types, both wireless and wired, from a single software-defined policy. Our custom-built modem software ensures users establish Wireless WAN connectivity faster while maintaining the highest level of resiliency.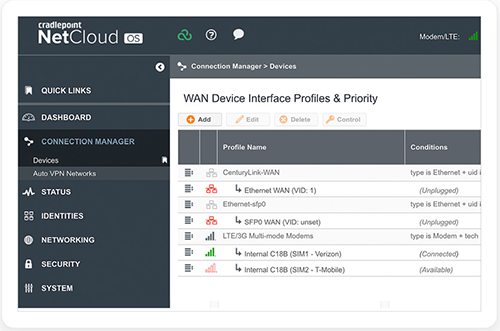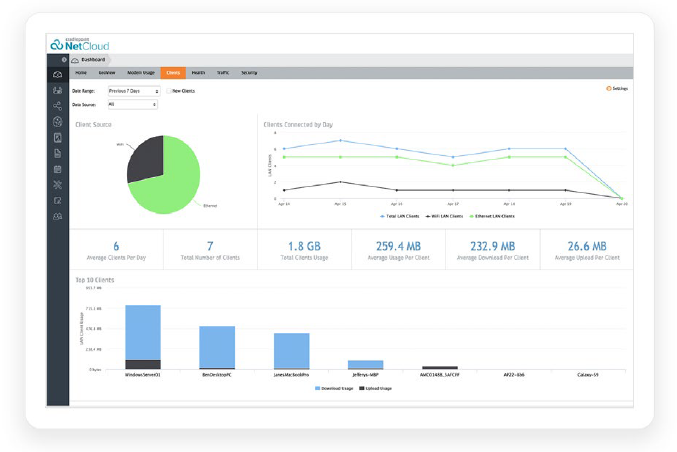 Cloud Services
NetCloud Manager delivers true zero-touch deployment with the ability to define and deliver policy across entire groups of endpoints. Users can create a cloudorchestrated hub and spoke VPN network and gain insights and analytics required for rapid troubleshooting and diagnostic workflows.
Hardware Specifications:
CR4250 Specifications
INTERFACES

Processor

Brax86 4-core CPU @2.2 GHz with Intel Quick Assist Technologynch

Memory

8 GB DDR4 ECC; 16 GB eMMC Flash

Ethernet

8 x 10/100/1000 Ethernet ports (LAN/WAN switchable)

2 x SFP/SFP+ (LAN/WAN switchable)

Wi-Fi

N/A

GNSS/GPS

N/A

ENVIRONMENTAL

Temperature

0 °C to 40 °C (32 °F to 104 °F) operating

-20 °C to 60 °C (-4 °F to 140 °F) storage

Humidity

10% to 90% operating

5% to 95% storage

PHYSICAL

Size

335 x 210 x 45 mm (13.2 x 8.3 x 1.8 in)

Weight

1.9 kg (4 lb 4 oz)

CERTIFICATIONS

Safety

UL/cUL, CB Scheme

Materials

RoHS

Regulatory

FCC (U.S.), IC (Canada), CE, RCM (AU/NZ), ICASA (ZA)
Pricing Note:
Pricing and product availability subject to change without notice.
Enterprise Cloud Manager is required for centralized management and to enable networking applications
CradleCare Support is required for access to Cradlepoint Technical Assistance Center (TAC) on all products and services
Cradlepoint Products
NetCloud Branch Performance Essential Plan + Router
NetCloud Branch Performance Essentials Plan and CR4250 router with POE, 1 year
#BD1-425P-00N
Our Price: $1,899.00
NetCloud Branch Performance Essentials Plan and CR4250 router with POE, 3 years
#BD3-425P-00N
Our Price: $2,529.00
NetCloud Branch Performance Essentials Plan and CR4250 router with POE, 5 years
#BD5-425P-00N
Our Price: $3,159.00
NetCloud Branch Performance Essentials+Advanced Renewal
Renewal NetCloud Branch Performance Essentials Plan and Advanced Plan, 1 year
#BDA1-NCEA-R
Our Price: $1,168.00
Renewal NetCloud Branch Performance Essentials Plan and Advanced Plan, 3 years
#BDA3-NCEA-R
Our Price: $3,504.00
Renewal NetCloud Branch Performance Essentials Plan and Advanced Plan, 5 years
#BDA5-NCEA-R
Our Price: $5,840.00